Box Tops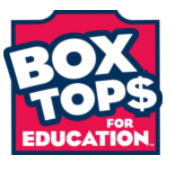 Box Top Program
All you need is your phone! Download the Box Tops app, shop as you normally would, then use the app to scan your store receipt within 14 days of purchase. The app will identify Box Tops products on your receipt and automatically credit your school's earnings online. Twice a year, WFHESL will receive a check to help fund the organization!
Already Signed up?
Check out the Current Offers for which product purchases get you extra Box Tops!
https://www.boxtops4education.com/Find-Offers
Need to Sign up?
There are 2 ways to sign up. Get referred by a person already using the Box Top app and get bonus points or sign up directly on the Box Top website.
Sign up with a referral link:
If you already have the app, share it with some friends and family! They DO NOT need be members of WFHESL to sign up for the program and designate WFHESL as the recipient of funds.
SHARE
WITH FRIENDS
It's easy! Go to INVITE FRIENDS on your Account screen, where you can share via email, text message, social media and more.
This will send your friend an email link with a special referral code. The link will take them to download the app. After downloading, they will register within the app.
1. They will need to search for our organization W F H E S L (Important note: there is a space after each letter).
2. They will also need to enter the referral code listed in referral email (this code is also listed in your app under INVITE FRIENDS)
Sign up on the Box Top website:
If you would like to sign up and you don't have a referral email, you can sign up on the BoxTops4Education website:
Sign up
https://www.boxtops4education.com/Consumer-register-page
1. Enter W F H E S L (Important note: there is a space in between each letter)
Click SEARCH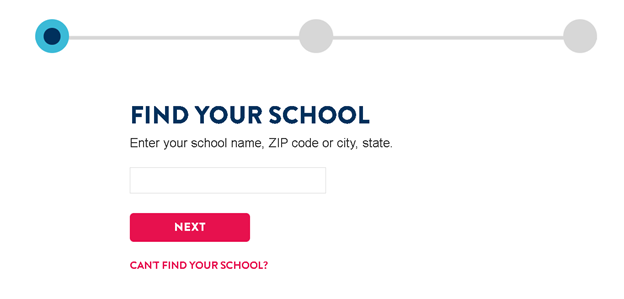 2. Click SELECT THIS SCHOOL

3. Fill out your information and click NEXT
4. Create your login information and click SUBMIT
5. Accept the Terms and Conditions and click SUBMIT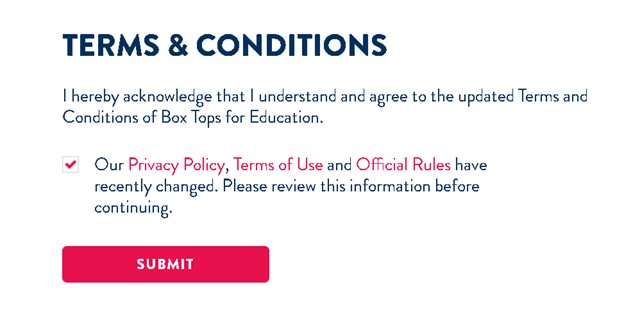 6. Download the app

7. Start scanning paper receipts or email digital receipts
Digital Receipts:
https://www.boxtops4education.com/emailgroceryreceipts
Whether you're ordering groceries for delivery or pickup–or if you requested an email receipt at checkout–you can still submit any digital receipt containing participating products and earn Box Tops for your school.
If your retailer is included in the list (on the box top website link), forward your digital receipt to [email protected] within 14 days of purchase, using the same email you use for your Box Tops account.
· Don't send your receipt as an attachment, otherwise it will not process correctly; just forward the whole email directly from your inbox.
· If your digital receipt is only available through your store's shopping app, you can forward it to [email protected] directly from there.